The threat of COVID-19 pandemic is still imminent even two years after the disease was discovered in 2019. This has translated into a massive global economic shift. As we all know by now, when the economy is placed under pressure or suppressed, the repercussions can be devastating. One of the areas most affected by this has been the global supply chain.
The global supply chain is an expansive and complicated system, so what does a disruption mean for you? If you are involved in an industry that requires any sort of technology, such as phones, computers, etc., then you have probably noticed or heard of a shortage in product availability. This is largely due to the shortage of shipping containers at Los Angeles' Port of Long Beach, one the United States' largest ports.
The backup of shipping containers at the Port of Long Beach has led to a shortage of semiconductor chips which in turn has led to supply issues for several industries and the worst part is full recovery is not expected until after the start of 2022. If you are in a business which requires electronic products of any kind, then your business is at risk.
Long Beach Port Chief spoke to the public yesterday saying he does not anticipate improvement to the back-up that has caused issues in the supply chain to start for at least 6-months. In response to this supply issue major corporations have begun to establish manufacturing plants in the U.S. such as chipmaker Taiwan Semiconductor Manufacturing Company (TSMC) who are in the process of building their own factory in Arizona, but it is not anticipated to be complete until 2024.
For the meantime keep an eye out in the news and check back in on Liberty Communications' Blog Page for updates on the supply chain crisis as well as any other telecommunications needs such as VOIP solutions or phone systems.
Sources:
Long Beach Port Chief Sees Congestion Easing in Six Months (msn.com)
New U.S. Manufacturing Plants Opening (June 2020) – IndustrySelect®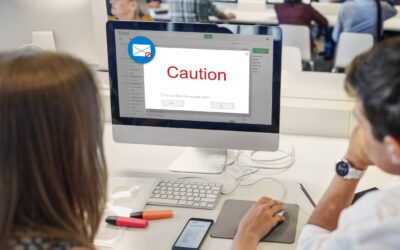 Online privacy is vital to conducting business but has never been at more of a risk than in recent years. At the...