What You Need to Know
Wi-Fi has come a long way since its introduction to consumers in 1997. Fast forward a couple decades or so and Wi-Fi remains at the helm of modern-day communications from personal life to the work world. Despite the impressive tenure and evolution Wi-Fi has enjoyed for the past 20+ years, there is always room for improvement in anything related to technology.
Originally Wi-Fi was introduced as IEEE 802.11 in 1997 but the speeds were painfully slow in terms of modern-day expectations at a mere 2 Mbps link speeds. As a result of this Ethernet set the standard for speeds at the time with speeds of 10 and 100 Mbps. From here GigabitEthernet was formed in 1998.
Fast forward to today and its evident that Wi-Fi has improved immensely from the turn of the century in terms of speeds. However, speed is no longer the end all be all and other factors of Wi-Fi have risen to the surface and as a result have become the focus of development for the near future.
Current Status
Frequency – Wi-Fi runs off of frequency bands and originally started with a few channels thus only requiring a 2.4GHz frequency band. As more wireless networks were established these select bands became overwhelmed. The 5GHz frequency band was then introduced in direct response to this offering over 100 available channels to aid in reducing the crowded spectrum. The cycle seems to have only repeat itself once more with these channels beginning to become overcrowded. On April 24, 2020 the FCC adopted the use of the 6GHz frequency band, between 5.925-7.125GHz, to coincide with the newest version of Wi-Fi standards, the 802.11ax, which is also known as Wi-Fi 6E.
Collaboration with Cellular – Within the last few years you might have noticed a new feature on your mobile device which allows you to make calls using a Wi-Fi connection. This is a feature delivered by your mobile service provider which enables you to conduct mobile calls over Wi-Fi rather than over their cellular connection.
This cooperation between cellular and Wi-Fi is not limited to mobile voice. Mobile devices have evolved to the point where they communicate, manage, and even delegate data from cellular to Wi-Fi and back without an issue. This immersion of connectivity delivers a sense of seamless and consistent connection for the user in any capacity.
Wi-Fi 6
One of the more recent and notable improvements Wi-Fi has seen is in the development of Wi-Fi 6, a revolutionary new standard that is officially named IEEE 801.11ax. Wi-Fi 6 has brought with it blazing sustained speeds in a much denser device environment and has proven to be the current standard for Wi-Fi globally. Perhaps one of the more notable developments from Wi-Fi 6 is the introduction of higher frequencies in the form of Wi-Fi 6E. Wi-Fi 6E allows for a broadcasting of data free and clear of interference, for now. It also boasts a higher spectrum as well as bandwidth. Additionally benefits to Wi-Fi 6 are overall throughput improvement to 400% and deliverance of 75% lower latency.
Future Endeavors
What lies in the immediate future? Certainly, that answer surrounds the introduction of 802.11ay standard released in the beginning of 2021. This standard has been branded as "WiGig" and operates on the 60GHz frequency band which so happens to be license fee in the United States. WiGig offers exceptionally high-performance for wireless data communication. It is also compatible with Wi-Fi operating at 2.4, 5 and 60 GHz bands. WiGig prefers 60 GHz but if this is not readily available then the protocol within the system can automatically adjust to lower bands.
WiGig has not been marketed as intensely as Wi-Fi 6, but it is certainly rater useful for applications that require higher speeds and maintain a strong connection between the base station and end users.
In Conclusion
Wi-Fi 6 and WiGig represent the forefront of cutting-edge wireless network technology. They both offer the opportunity for businesses to optimize network performance regardless of the industry. If the history of Wi-Fi that was previously discussed predicts anything about the future, it is that we can expect to see further improvements in Wi-Fi technology with speeds and structure exceeding our expectations by a mile.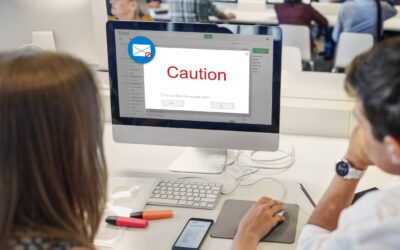 Online privacy is vital to conducting business but has never been at more of a risk than in recent years. At the...