 VoIP PBX Multimedia System
Hardware, Virtual and Cloud

DID YOU KNOW THAT…
Wildix PBX is available as a Physical or Virtual appliance or in the Cloud.
Wildix software is fully integrated into the hardware which helps to avoid problems related to third-party products integration.
Multiple Wildix systems can be connected to provide a single global cluster.
Wildix VoIP PBX is a reliable communication system for small or large business, it is scalable, flexible and it easily adapts to the needs of any company.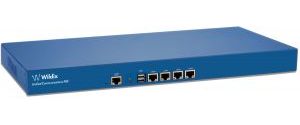 Hardware PBX
Standard rack 19"
4 network interfaces
SSD – solid state drive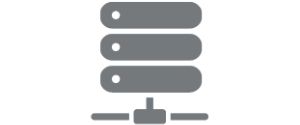 Virtual PBX
Wildix Software can be Virtualized on any environment, including VMware or any Linux platform. Virtual environments allow more flexibility in configuration in the server farm and ensure the continuity of the services.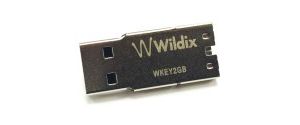 Data Storage
Wildix USB 2GB Key Storage is a USB drive resistant to high temperatures. Operative temperature: up to 85° C, aluminum case, up to 100 000 write/erase cycles, read speed 22 MB/sec and write speed 18 MB/sec thanks to NAND Flash Technology.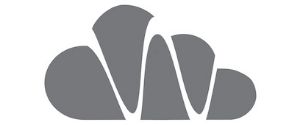 Cloud PBX
All the Wildix Unified Communications features are available also in the cloud. Cloud PBXs are activated with one click via the management interface.
You can add a physical on-premise PBX for failover.
PBX ADMINISTRATION – WILDIX MANAGEMENT SYSTEM (WMS)
Wildix management system is the administrative interface of the Wildix PBX.
The web interface is integrated into the Wildix PBX and does not require any installation.
It's entirely web-based and available in the browser on any OS: Windows, Linux, Mac OS X. No client / software installation.
Time savings on devices configuration thanks to Wildix auto-provisioning: configure one or many devices at a time, with just one click. Add, manage, update both on-site and remote devices belonging to your Wildix system, assign phones to users via a single web interface.
Fast import of users & contacts: LDAP, Active Directory, Exchange Server, MSSQL, MySQL, Google, Office 365.
MULTISITE SUPPORT
You can connect your PBXs, even those located in different cities and countries, via WMS Network – the network of intra-company communication in order to create one seamless and transparent communication environment in all the offices of your company.
In a Wildix Network, one PBX takes up the functions of the Server PBX. All the updates taking place on any Client PBX, become first known to the Server PBX and then, in real-time this information is passed to all the Clients.
Wildix WMS Network cancels the distances between different sites of the company and enables all the users in different offices to collaborate as if they worked in the same office.
It is quite common for a company today to have branch offices all over the world. WMS Network allows centralized management, maintenance and update of all the users of the system (no matter which country they work in). All the system services are available at each site.
With WMS Network communication between users is free of charge (except for the Internet connection costs). Each user can connect to the system from any office of the company keeping the same internal number and account settings.
A new user added to the system is immediately visible and can be contacted by all the colleagues.
By choosing Wildix you choose a complete solution: Fax Server and Failover are by default integrated into Wildix phone system without any additional licenses.
FAX + SMS SERVER
With Fax Server you can
send and receive faxes and send SMS messages via email or Collaboration
.
Each user can have a personal fax number
Automatic notifications on fax delivery status
Storage of faxes in digital format
Fax2Mail and Mail2Fax
T.38 standard for fax transmission over IP
SMS sending and receiving
Eco-friendly Fax
FAILOVER AND LOAD SHARING
Any PBX connected to a Wildix Network can become a backup PBX or share the load of another PBX
in the same Network.
Once the sync is set up, all the functionalities can be automatically and seamlessly passed to the duplicate PBX without manual intervention. In this way you can guarantee redundancy in case of network or PBX failure.
Backup PBX has the same configuration as the main one, ensuring the continuity of the services and communication.
Thanks to redundancy feature, it is possible to enable local and remote survivability.