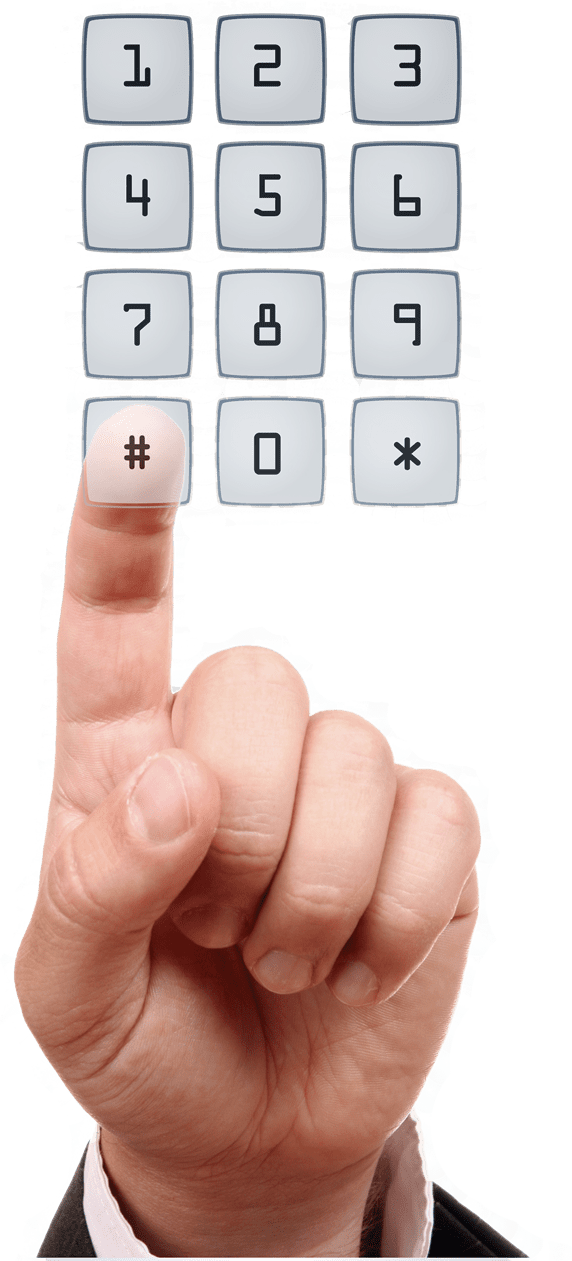 Customized Business Phone System and Network Infrastructure Solutions
Over the years we've dramatically increased our offerings to serve as our clients single point of contact for all business technology. Today we specialize in the design and implementation of Business Phone and Internet Services, Office Wiring, (CAT5/CAT6 and Fiber Optic Cabling) Security Camera Systems, and Managed IT services. We have partnered with industry's top equipment manufacturers and service providers to offer solutions with every feature our clients demand. Through a unique consultative approach, our staff will sit with your team to determine needs and identify resources to help your business run more effectively in ways you've never imagined.
Unified Communications
Increase efficiency with a team collaboration process that provides presence management, office phones, mobility, faxing, website integration, conferencing, and instant messaging.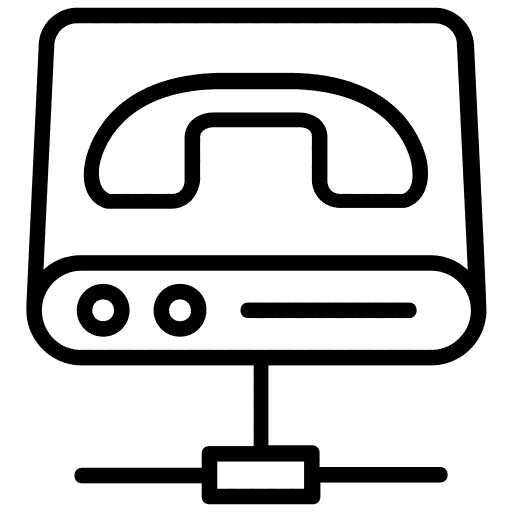 Traditional PBX Systems
We bring the newest technology to older infrastructure. When hosted isn't an option we have solid solutions.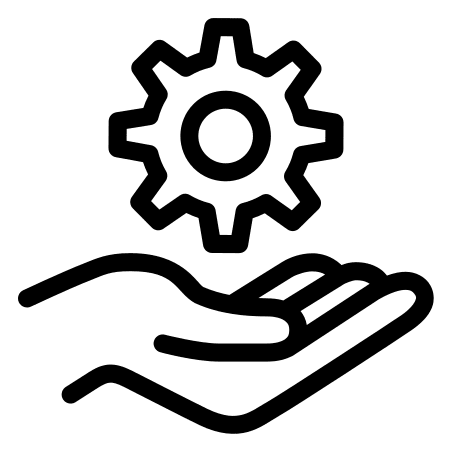 IT Service
Up to date equipment, less risk, higher productivity, and all managed by our highly skilled IT team.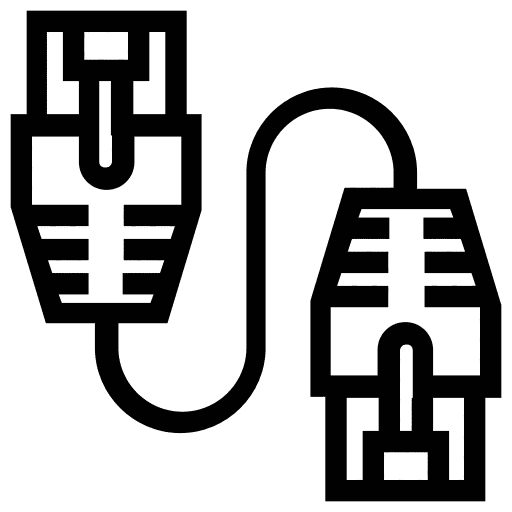 Cabling
From ethernet to fiber our team is experienced. Getting projects professionally done on-time and on-budget.
Services
Our customers are our first priority. We provide a personal touch, answering our phones live, local, and taking the headache out of your hands.
Security camera systems
With a wide variety of both home security cameras and business security cameras, Liberty Communications has the right fit for you.
Can't find good customer service?
Every day…we combine old fashion values and world-class technology to improve your office technology experience.
Committed Leader
Liberty Communications is a boutique technology group that tailors technology solutions to fit each client's culture, budget, and needs. With how rapidly technology changes, it is important to have systems and services evaluated frequently by a trusted adviser. Liberty Communications provides this service to our clients, and potential clients, at no charge. While many changes have occurred in the telecommunications and IT industries over time, two things have never changed – the need for customized technical systems and quality customer service. Every day our team is 100% committed to delivering smart solutions and providing the highest quality service for our clients.
Committed customer service
Finally! A technology company committed to real customer service. We actually answer our telephones live from our own offices, not outsourced, with trained professionals ready and able to answer your questions and solve your issues effectively. Liberty Communications' reputation for expert performance and proven reliability is based upon our competitive rates, our factory-trained professional personnel, and our world-class customer service provided before, during, and after installation. We assist clients with everything from repairing existing systems to upgrading to the latest technology and equipment in the industry. Our aim is simple: We want to be your trusted technology adviser….for life.
We are certified
Liberty Communications is a Woman-Owned Enterprise (WBE), Minority Business Enterprise (MBE), Disabled Business Enterprise (DBE) & Small Business Enterprise (SBE) business with formal certifications serving Colorado's Front Range in the telecommunications and IT field.
Please contact us today to find out what our vast client base already knows: Liberty Communications can drastically reduce your monthly technology costs and boost your productivity with our professional services.
Pros
Scalability: Easily scale the number of users as your company grows
Cost Effective: A huge benefit of VoIP is that limited software and hardware is required to operate the system.
Mobility: Our VoIP solutions come with a mobile application allowing you to answer your desk phone from your cell phone. You can also access your phone system from any desktop, laptop, or tablet allowing for remote working capabilities.
Security:
Security is a top priority for Liberty. All of our VoIP solutions have all security features built inside the product, which means they system is secure by design, and that security is not delegated to third party devices
100% secure by design
2 part authentication
HIPPA and Hi-Tech Compliant
Solutions:
CRM
Email, Chat, SMS, Voice
Video Conferencing
Conference Calls
Call Recording
Online Faxing
On-hold music/ message
Cons
Change: Often, a business's main issue when considering VoIP is that it can be difficult to convince employees to switch from something they already know. Some people have a hard time adapting to change. At Liberty we provide you and your staff all the training and support starting day (1), to insure a seamless transition from your old phone system to your new VoIP system. Liberty Communications is an industry leader in customer service because of our white glove approach day in and day out.
Dependency on bandwidth:
High speed internet is essential when using/considering a VoIP phone system.
Lack of bandwidth can lead to poor call quality. ( we have premise based solutions for those unable to obtain high speed internet )
Have no fear, Liberty can help you overcome all of these cons
Many headaches can be eliminated by choosing a trusted advisor, such as Liberty Communications
Don't take our word for it.
See what our

customers

think about us
Liberty Communications is a VERY reliable and awesome company to work with. We have used them for all our phones systems/cabling in all of our 4 locations and have done an excellent job at every location. Their staff is very kind and knowledgeable. They are one of those companies that want to see your business succeed!! They care about Your companies needs, honestly. They will not try to oversell you. I highly recommend Liberty Communications!!!
Lisa B.
Trinity Orthodontics
This company is amazing…I have worked with Chad and Heather over the past 6 years…Call them and you will be very satisfied…Great customer service…Great people…
Sherry Thornburg
This company deals with cutting edge technology & communication services, but with an old school, personalized service approach. I hate phone companies, but I absolutely love working with everyone at Liberty Communications! Chad, thanks for your availability at all hours, Heather, for your kindness when I call about billing, and Daniel for going up to bat with Comcast and improving my internet while lowering my bill! Thanks for everything!  
Courtney College
Need Assistance?
Speak with a team member now.
Just click on a team member for instant assistance!
Position
VOIP Engineer
Position
IT Director
Position
Business Development
Position
Marketing
Position
Customer Advocate
Position
Customer Advocate
Position
Technical Engineer
Position
Lead Technical Engineer

  (720) 399-0233
  info@libertybts.com
  1070 W. 124th Ave, #200
   Westminster, Colorado 80234
Technology Solutions
IT Services
Broadband Services
Relocation Specialist
Texting
Electronic Fax